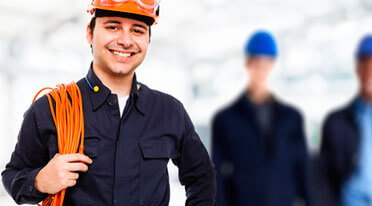 Located in Apodaca, Nuevo Leon, one of the most industrialized cities in the north of the country because of its large amount of companies and factories of different branches and services.
ECONOCLIMAS has over 36 years of experience in the domestic market, and now we produce evaporative air devices, fans, exhaust fans, air curtains and turbines, assembled with domestic and foreign components of the highest quality, fully assembled in its own plant located in the industrial park Hacienda El Milagro in Apodaca, Nuevo León.
Supported over 36 years of experience, we are always attentive to customers and consumers to identify and meet their ventilation and/or extraction requirements for residential, commercial or industrial purposes.
The confidence acquired by our company in each of the market segments where we compete, does rely solely on a single aspect, but in quality and productivity for each of our products which are complemented by an efficient level of customer service.
ECONO CLIMAS is a company that has constantly been facing challenges with quality, productivity, efficiency, and flexibility through its persistent effort focused on the path of progress and success.